Search Results
Search keywords:
Page 1 of 1
Number of items available in marketplace: 43
Selected filter: trl5 (3 items found)
B-spline/ NURBS focused functionality and data structures needed in digital twins based on B-rep and V-rep CAD-models targeting design and Isogeometric Analysis. Includes locally refined (LR) B-splines and trivariate models.
SINTEF Digital
Tor Dokken
Type: software-offering-library
TRL: 5

Marketplace Download Package intended to Brokers such as DIH to download and install their own marketplace on their own infrastructure. Front End Part is using standardized open source, Back End Part is provided by Cloud Operators, Middleware is optional / provided in package.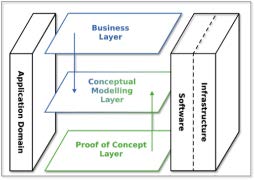 The OMiLAB Innovation Corner supports ideation, making and experimentation of digital solutions within a laboratory environment in a co-creative manner.