INGENIERIA Y DISEÑO ESTRUCTURAL AVANZADO SL (IDEA)
Eduardo Delgado-Diaz Clara Osuna-Yevenes
Type: Software offering (library, sw packages, SaaS, bundle)
TRL: 8/9

Digital twins must not only be based on electronic tools and software, they must be, above all, a collaborative working methodology. BIM Digital Twin integrates the full potential of digital twin technology with BIM methodology. The result is a smart three-dimensional virtual mock-up that simulates the behaviour of its real counterpart to analyse its behaviour, predict failures and improve the efficiency of the whole system.
The main features of the BIM Digital Twin are:
MODULAR: It has been designed to be modular, it means that each module is independent of the rest so it does not alter any other functionality. It also allows the BIM Digital Twin to be gradually increased so you have the opportunity to start with the main module of your interest and once you have tested the platform, you may want to add other new functionalities.
TRANSPARENT: BIM Digital Twin acts transparently to all business processes at the business level so it allows to reduce the implementation time.
COLLABORATIVE: A tool that enhaces transversal communication by eliminating information silos
DATA LAKE: The platform can be a common information nexus for the whole organisation's data.
THREE DIMENSIONS: Digital twin whit based on a 3D model to manage and create simulations of assets operation and maintenance phases.
The CORE module that has been developed into the BIM Digital Twin present the following advantages:
The digital twin core visualises and adapts any type of information source to a three-dimensional environment. This way of visualising information is perfect for optimising the analysis of data distributed throughout your organisation, making it easy to understand the scope and context of the relationship between data.
Intuitive and customisable screens.
Organisation through projects.
Load new assets automatically by reading properties from the BIM Model.
Development of the latest technology:

Autodesk Forge technology for model display and conversion. Visualise your BIM models with all their properties.
Open API to ensure third-party integrations.
Abstract data source loading. Choose a static or dynamic data source, we take care of the display or enrich your 3D model.
Compatibility with any cloud provider, even on premise. Container-based architecture orchestrated using Kubernetes.
However, the platform also has installed others modules: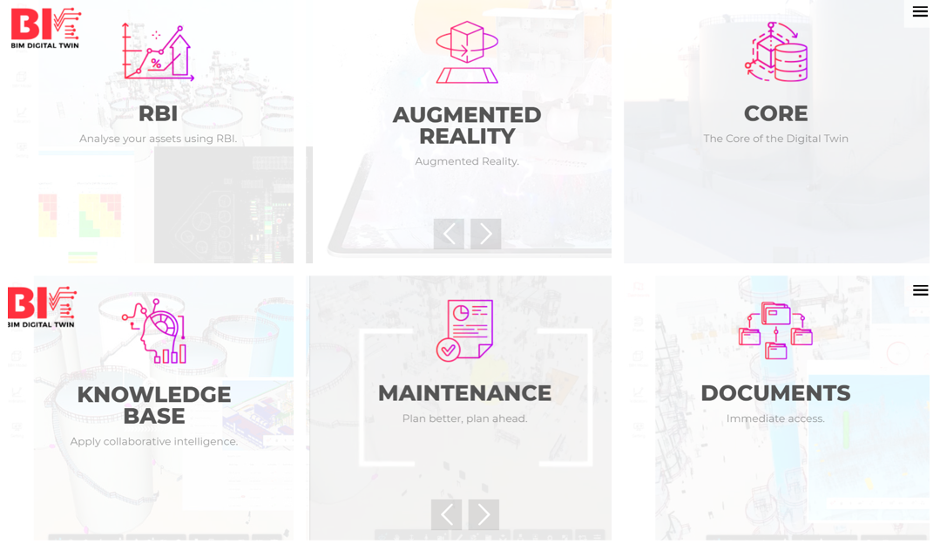 And if you do not find whatever you are searching for, a personalised module can be developed just based on your needs. A solution that cuts across all sectors. A digital twin that goes further.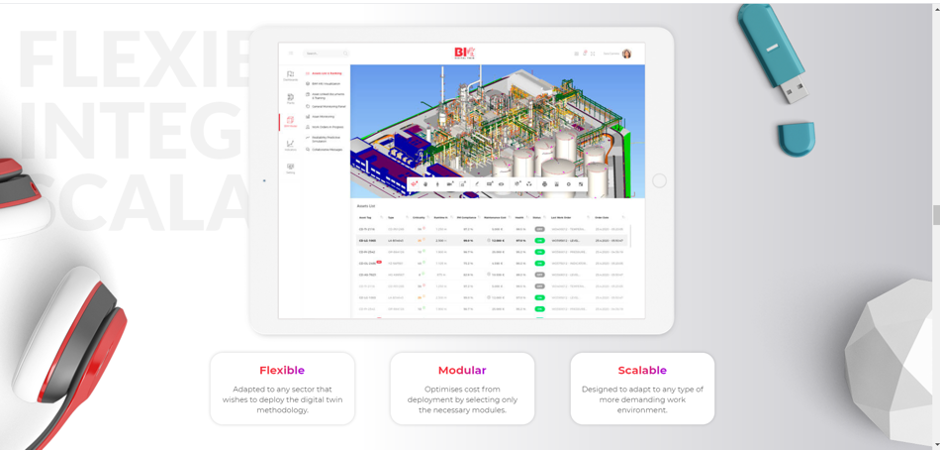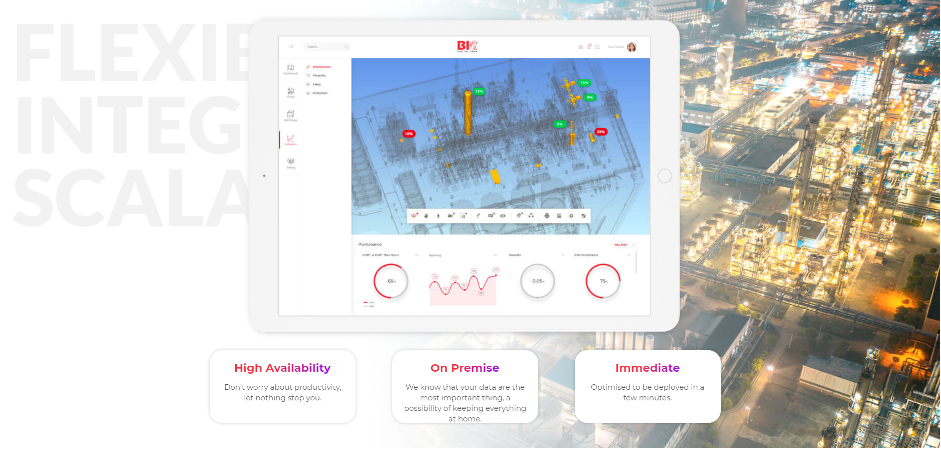 IPR / Licence
IDEA
Contact Person
Information