TTTech Industrial
sales@tttech-industrial.com
Type: solution-Offering complete set of parts that work for a purpose
TRL: 9

Nerve is a radically open edge computing platform that promotes vendor independence and flexibility. Nerve runs on off-the-shelf hardware, scaling from gateways to IPCs. Its open architecture allows users to deploy their own software, or applications developed by third parties. All of this is managed through an intuitive user interface available at the edge or in the cloud. With Nerve, users can reduce system complexity and cost, improve machine performance, and offer new services to customers.
The platform can be used for hosting and executing digital twin simulations at the edge, allowing for immediate feedback and faster process improvements. Nerve's virtualized software environment means that multiple applications from various providers can be deployed together on one hardware to create optimal digital twin solutions.
Interoperability
Nerve offers data services that provide connectivity to PLCs or remote IO modules via Ethernet fieldbuses such as PROFINET and EtherCAT to gather data from machine sensors and actuators. This data is modeled in OPC UA, allowing information to be shared in a standard way with other applications at the edge, be stored in time-series database, and be sent via MQTT to the cloud for further analysis. For low-latency applications such as motion control, the platform enables a CODESYS soft PLC where data can be ingested and used in real-time (<1ms).
Nerve components
Nerve consists of node software that runs on devices at the edge, as well as a management system that runs in the cloud or on a local server. These elements combine to provide a powerful and flexible edge computing platform.
Node Software
Nerve Blue provides an open software environment for running applications at the edge. It enables management of local device functions as well as facilitating the pre-processing and visualization of data. See more details about the Nerve Blue architecture.
Collect, store and analyze machine data

Consolidate multiple applications on one device

Manage software locally on the device
Management System
The Management System enables remote management of nodes anywhere around the world and provides a platform for offering software-based services. It can be hosted either in the cloud or on a local server. See more details about the Nerve Blue architecture.
Manage and deploy software remotely

View connected devices and software

Securely manage access to data
Hardware
Nerve Blue runs on Intel Atom, Core i5 and Core i7 based hardware. Qualification of Nerve Devices is available on request or you can choose a prequalified Nerve Device.
Technical data:
IPR / Licence
Commercial
TTTech Industrial offers Nerve Blue in a flexible way that can be tailored to your use case. The Nerve Blue Node Software license is available per device and required features. Nerve Management System is subscription based according to the number of devices being actively managed per month, ensuring you only pay where it is used. It can be run wholly on-premise, or it can be hosted by TTTech Industrial as a service for your convenience. Devices are purchased directly from the supplier and can be qualified by TTTech Industrial for use with Nerve Blue upon request.
Nerve Blue Node Software
One-time license payment per device

12 months software maintenance included (fixes & security patches plus upgrades).

Patches and fixes for each major release 36 months after launch of newer major release.

License price based on device performance class (see Qualified Nerve Devices).
Nerve Management System
Monthly fee per managed device

On-premise variant based on a rolling contract that includes software maintenance for the management system (fixes, security patches plus upgrades).

Hosted as-a-service variant based on a rolling contract that includes guaranteed response times and system uptime.
Qualified Nerve Devices
Device purchased from supplier

A wide range of devices are already qualified for Nerve Blue

Qualification of further devices is available on request
Nerve Services
In addition to the core Nerve Blue offering, TTTech Industrial supports your project with customized engineering services, support packages, device qualification and Management System set-up (in case you decide to host the Nerve Management System on-premise).
Contact Point
Access Credentials
https://www.tttech-industrial.com/products/nerve/free-trial/
Information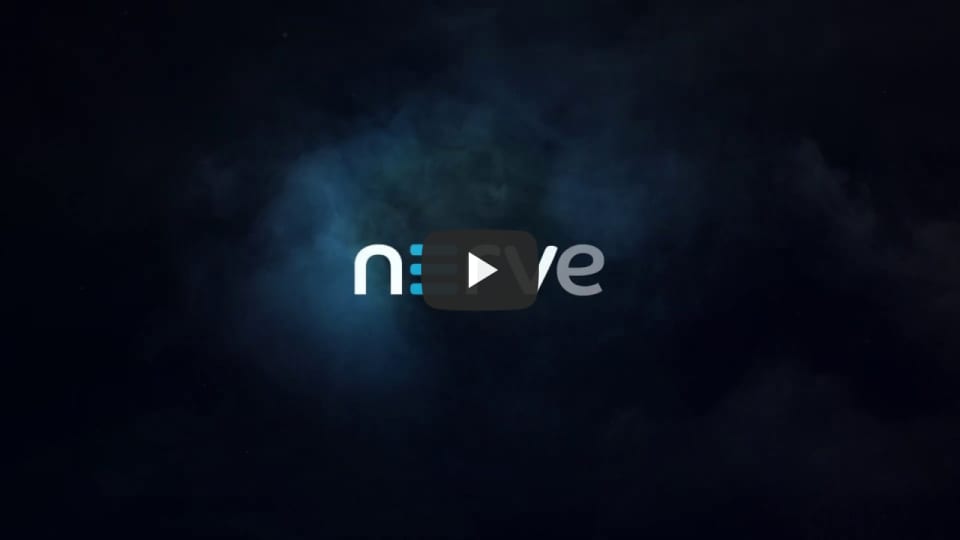 Use
Case Studies
Extend